Are you planning a luxurious getaway or a business trip that feels like home away from home — or even better? Short-term apartment rentals might just be the solution you're looking for. However, with so many options available, it can be overwhelming to choose the right one.
In this comprehensive guide, we will walk you through everything you need to know to make your short-term apartment booking a seamless and delightful experience. In this article, we'll explore the benefits of renting a short-let apartment, provide tips on how to find the right one, and offer advice on how to make the most of your stay.
So, whether you're traveling for business or pleasure, read on to discover everything you need to know about booking a short-term apartment rental in Nigeria.
Why Rent a Short-Let Apartment?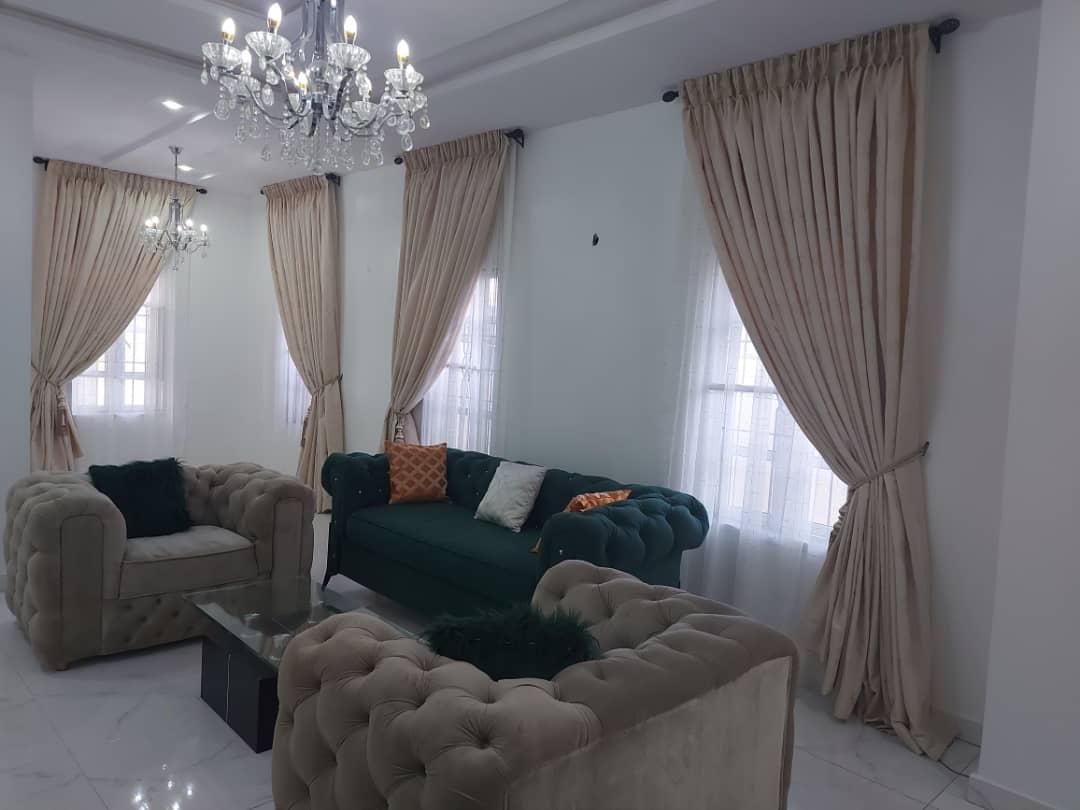 Short-let apartments are becoming increasingly popular among travelers and business professionals alike. One of the main reasons for this is the flexibility they offer. Unlike traditional long-term rentals, short-let apartments can be rented for a few days, weeks, or months, depending on your needs. This makes them ideal for those who need to stay in a particular location for a short period of time, such as tourists, students, or business travelers.
Another advantage of short-let apartments is that they are fully furnished and equipped with all the necessary amenities. This means you don't have to worry about buying furniture, kitchen appliances, or bedding, as everything is already provided for you.
Additionally, short-let apartments are often located in prime locations, such as city centers or near popular tourist attractions, making them a convenient and cost-effective option for travelers who want to explore a new city or town.
Overall, renting a short-let apartment offers a hassle-free and comfortable way to stay in a new place, without the commitment of a long-term lease.
How to Find the Right Short-Let Apartment in Lagos
When searching for a short-let apartment, it's important to consider your specific needs. Here are important tips to guide you.
Define your needs and budget
Before embarking on your search for the perfect short-term apartment, it's crucial to have a clear understanding of your requirements and financial boundaries. Determine the number of bedrooms and bathrooms you need, any specific amenities or features desired, and the maximum budget you can allocate for your rental.
This initial step will help streamline your search and ensure you find the ideal apartment that meets both your preferences and financial constraints.
Research the neighborhood
Location plays a pivotal role in your short-term apartment experience. Take the time to research different neighborhoods in Nigeria to find the one that aligns with your lifestyle and offers convenient access to amenities, attractions, and transportation options.
Consider factors such as safety, proximity to your workplace or desired attractions, availability of grocery stores and restaurants, and the overall ambiance of the area. Thoroughly exploring the neighborhood beforehand will contribute to a pleasant stay throughout your rental period.
Utilize reliable rental platforms
When it comes to short-term apartment rentals, using trusted online rental platforms can save you time, effort, and potential headaches. Platforms like Airbnb, PropertyPro, and even company websites like dozekgroup.com offer a wide range of listings, allowing you to explore numerous options from the comfort of your own home.
Pay attention to user reviews and ratings, and don't hesitate to reach out to the property owners with any questions or clarifications you may have. Communicating clearly and promptly can help you gauge the professionalism and responsiveness of the property owners.
Scrutinize property descriptions and photos
When browsing through the available short-term apartment listings, pay close attention to property descriptions and accompanying photographs. Look for detailed information about the apartment's amenities, room layouts, and any special features.
Additionally, ensure that the photos are recent, clear, and represent the property accurately. This meticulous evaluation will help you avoid any unpleasant surprises upon arrival and ensure that your expectations are met.
Read guest reviews
Do your research and read guest reviews before making a decision. Guest reviews can provide valuable insights into the property, the host, and the overall experience of staying in the rental. This will help you get a sense of the property's cleanliness, amenities, location, and overall value for money. You can also learn about the host's communication style and responsiveness, which can be crucial if you encounter any issues during your stay.
Additionally, reading reviews from past guests can help you avoid any unpleasant surprises and ensure that you have a comfortable and enjoyable stay.
Read and understand rental agreements
Before finalizing your booking, carefully review the rental agreement or contract. This document outlines the terms and conditions of your stay, including payment terms, cancellation policies, house rules, and any additional fees or charges.
Take your time to read and understand all the clauses to avoid any misunderstandings or disputes during your stay. If you have any concerns or questions, don't hesitate to seek clarification from the property owner or rental agency.
Consider additional services and amenities
To enhance your short-term apartment experience, explore the additional services and amenities offered by the property. Some luxury apartments provide housekeeping, concierge services, fitness centers, swimming pools, and other perks that can elevate your stay.
Evaluate these offerings and determine which ones align with your preferences and needs. Keep in mind that these extras may come at an additional cost, so factor them into your budget accordingly.
Secure your reservation in advance
Short-term apartment rentals, especially in popular areas like Lekki, Ajah, VI, Ikoyi, and Surulere can get booked up quickly. To secure your desired apartment, it's advisable to make your reservation well in advance.
Waiting until the last minute may limit your options and leave you scrambling to find alternative accommodations. By planning ahead, you can ensure a stress-free experience and have peace of mind knowing that your ideal apartment is reserved for you.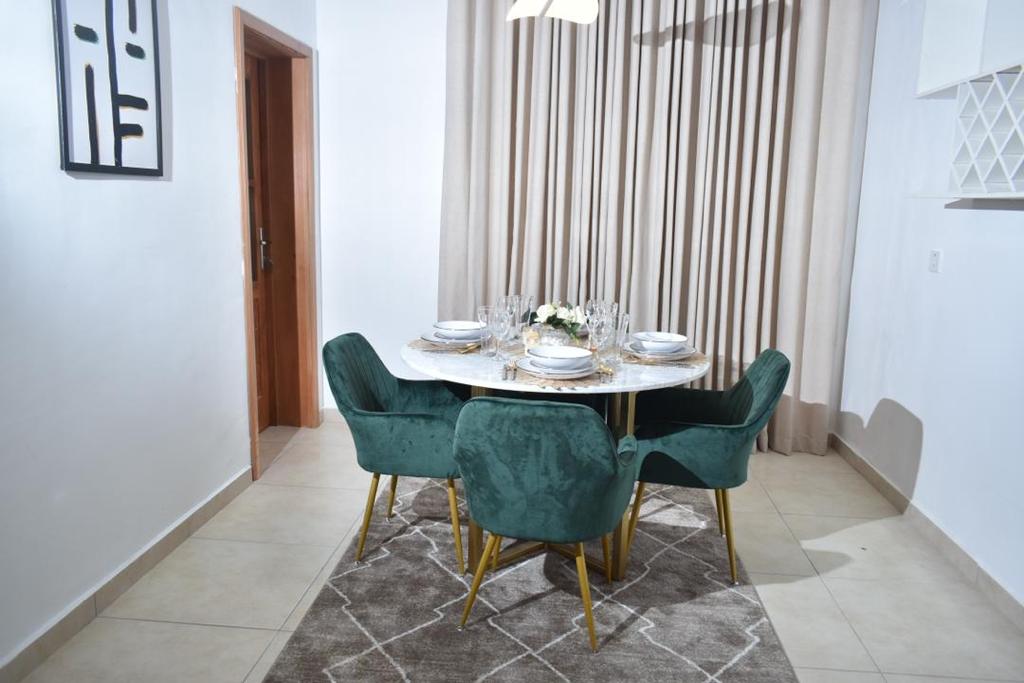 Making the Most of Your Stay
Making the most of your stay in a short-let rental requires a bit of planning and preparation. First and foremost, take advantage of the amenities provided by the rental. Whether it's a fully equipped kitchen or a cozy living room, make sure to use the space to its fullest potential. Cook a meal with local ingredients or curl up with a good book on the couch.
Additionally, take advantage of the location of your rental. Research nearby attractions and activities, and plan your days accordingly. This could include visiting local museums or parks, trying out new restaurants, or exploring the surrounding neighborhoods. By immersing yourself in the local culture, you'll have a more authentic and enjoyable experience during your stay.

Final thoughts: The Key Is to Research, Read Reviews, and Communicate Clearly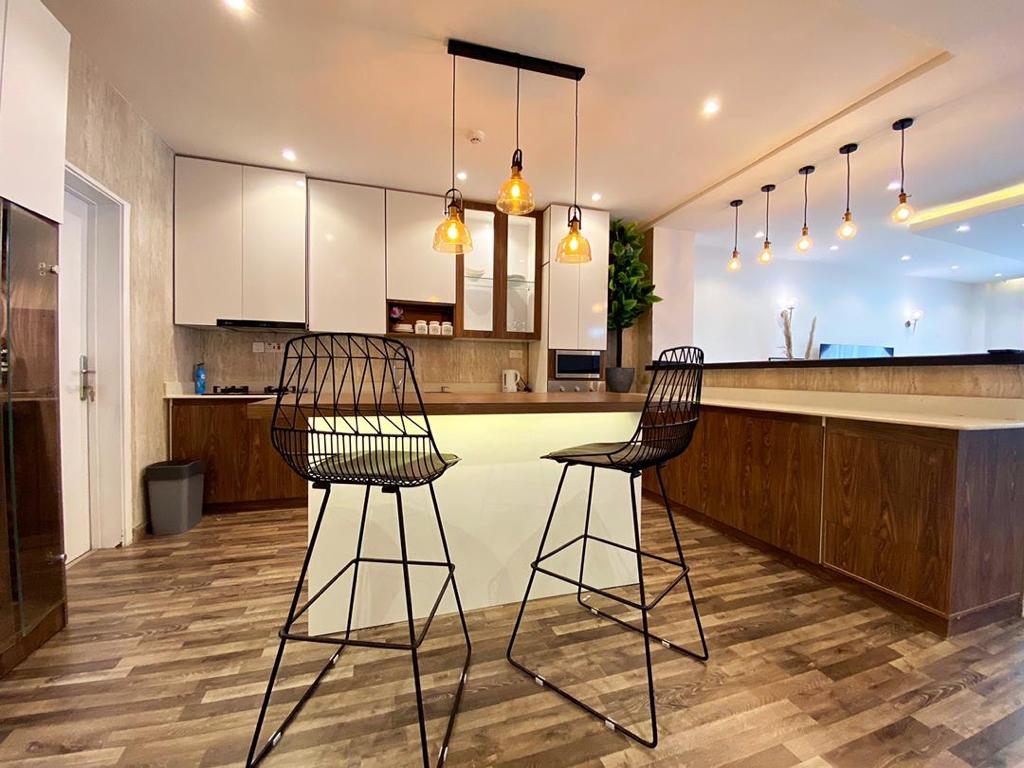 Booking a short-term apartment rental can be a great alternative to traditional hotel stays, offering more space, privacy, and flexibility. By following the tips and steps outlined in this ultimate guide, you can make the process of booking a short-term apartment rental much easier and more enjoyable. Remember to do your research, read reviews, and communicate clearly with the host or property manager.
Whether you're traveling for business or pleasure, a short-term apartment rental with Dozek can provide a comfortable and convenient home away from home. So, why not give us a try on your next trip?