Are you hunting for a new apartment that ticks all the boxes on your checklist? 
Have you ever moved into an apartment that seemed like a dream come true, only to be disappointed after signing the lease and discovering a million things you hate about it?
Unfortunately, it happens to many people, especially if you're in a rush. Rushing through the apartment hunting process can lead to unpleasant surprises that could have been avoided.

Apartment hunting requires careful consideration of several factors such as location, layout, and amenities to ensure that you find a new apartment that meets your needs. Finding the ideal apartment can be a daunting task, but with the right approach, you can make the process less stressful.
Questions to ask on your next house-hunting inspection
We've drawn up a number of questions to ask yourself to help you stay organized and focused during the apartment-hunting process — whether you're looking for a luxury apartment for rent, short let or lease.
So, grab a pen and paper, and let's dive into our ultimate house-hunting guide for your next apartment inspection!
Are there cracks and structural holes in the walls? Is the paint job perfect?
Assess the walls and ceilings for any cracks, structural holes, or signs of water leaks, particularly around the windows and vents. Remember to inform your property manager of any pre-existing small holes from previous tenants' pictures or decorations.

Additionally, inspect the paint job to ensure that it is smooth and professional-looking with no drips or chips on the walls. Make sure that the paint colour matches consistently throughout the apartment, including the ceilings. Keeping an eye out for these details will help you identify potential issues and make an informed decision about your new apartment.
Is the plumbing in good condition?
Pay attention to the plumbing. Don't forget to run the taps and flush the toilets to check for any issues. A toilet that doesn't flush well or runs for an extended period could result in higher water bills. It's also crucial to ensure that the toilet shut-off valve works correctly, so you don't end up with a flooded bathroom.

In addition to the toilet, check the sinks for any signs of clogs, such as slow drainage. Test the shower's water pressure, temperature, and how long it takes for hot water to heat up. If you can, take a look at the water heater to ensure it's in good condition. An old or damaged water heater can impact the temperature of your shower and lead to increased water bills.
Do the electrical sockets work and are they safe?
Check to make sure the electrical outlets work, but also keep an eye out for any loose sockets or signs of faulty wiring. It's important to ensure there are enough sockets in each room for all of your electronics.
For example, if you use a hair dryer or curling iron, make sure there are outlets in convenient locations in the bathroom. It's also a good idea to check that the outlets in the bathroom and kitchen are standard, insulated, and safe for home use.
How well does the lighting enhance the ambience?
Make sure to test all the lights in each room to ensure they are all working properly. Check for any cracks or burn marks around the light fixtures and recessed lighting.
If you notice any burnt-out bulbs, request the property manager to replace them before you move in, especially if the fixture is difficult to reach without a ladder. It's important to leave any maintenance work to the professionals.
What is the quality and installation of the flooring?
Check the floor and tiles in every room for any stains or holes. Take a closer look and sniff around to detect any unusual odours, especially if you have pets or if the previous tenant had them.
Keep an eye out for improperly installed tiles or nails sticking out of the floor, as they can be hazardous. You certainly don't want to injure yourself or your loved ones by stepping on them accidentally.
What is the condition of the doors and windows?
When checking doors and windows, make sure they function properly and lock securely. However, don't forget to consider their energy efficiency. Are there any gaps that could lead to drafts?
Check if the exterior doors have door sweeps and if the windows are old and painted shut. These issues may not be deal breakers, but they could result in higher heating and cooling bills down the line.
What is the overall cleanliness of the apartment and location?
During your inspection, also pay attention to the general cleanliness of the apartment. Look for signs of infestations such as small brown pellets or insect eggs in gaps in the walls, bathtub, plumbing, and utility wires. Keep an eye out for evidence of roaches, other insects, or rodents.
Is there a smoke detector in the house?
Make sure the apartment has smoke detectors installed and test it/them to ensure they are working correctly. Ask your property manager when the batteries were last replaced and the age of the smoke detector(s). It's essential to change the batteries every year, and the entire device should be replaced every ten years.
Also, check if the apartment has fire extinguishers, carbon monoxide or radon detectors, and make sure they are working correctly. Don't forget to ask the property manager about their maintenance and replacement schedule.
Can you work from home comfortably in the apartment?
With the rise of permanent work-from-home policies, renters are spending more time than ever in their apartments. It's important to consider whether your potential apartment is suitable for remote work.
Do you need a dedicated office space? Can you work in the same room as your partner or roommate? Is the environment free from distractions and noise? It's also important to ask your landlord about the gardening and landscaping schedule to avoid interruptions during your meetings.
Is it possible to meet the technician for maintenance?
It's inevitable that something will eventually need to be repaired in your apartment, and the maintenance staff will have to enter your unit to fix it. This may happen while you're at work or asleep, so it's important to ensure your safety and peace of mind by meeting the maintenance staff before you need their help.
So, get to know them and make sure you feel comfortable with them entering your space. Building a good relationship with them can also help ensure that your repair needs are taken care of efficiently and effectively.
How is the surrounding area at all times?
When apartment hunting, it's important to not only focus on the apartment itself but also on the surrounding area. Consider how easy it is to get to and from the apartment, whether by car or public transportation.
Take note of the types of businesses nearby, as well as any intersections or bus stops that may generate noise or traffic. It's a good idea to visit the area at different times of the day, including during rush hour, to get a better idea of what it's like to live there.
Most importantly, assess your feelings of safety and comfort in the area. Don't forget to also check what's located next to the potential new apartment.
Is it noisy in the area?
Take a moment to sit in the middle of your bedroom or designated office space and listen. Are there any loud or distracting noises? Traffic, barking dogs, or sirens from a nearby fire department can all be potential sources of annoyance.
While earplugs and headphones can help, it's best to know what you're getting into before signing the lease. Even a short listening session can give you an idea of the noise levels in the apartment.
What do the neighbours feel?
Getting to know your potential neighbours can give you valuable insight into the community and the living experience in the apartment complex. They may be able to share their experiences with the landlord, the property management, or even the local area, and you can get a better sense of whether or not this is a good fit for you.
Just keep in mind that everyone's experiences are different, so take their feedback with a grain of salt and use it to inform your decision-making process.
Are there any parking rules?
In addition, it's also important to check if the parking spot is convenient for you. Also make sure to ask if the parking spot is assigned or if it's first come, first served.
Is it close to the entrance of the building or far away? If you have a lot of groceries or heavy items to carry, will it be a hassle to get to your car? Is the parking spot big enough for your vehicle, especially if you have a larger car or truck? Are there any designated parking spots for guests?
In addition, you may also want to consider the accessibility of public transportation, especially if you don't have a car. Is there a bus or train station nearby? How frequent are the services? Are there bike racks or bike lanes available if you prefer cycling as a mode of transportation?
Is the commute convenient?
It's always a good idea to test your commute from a potential new apartment. This can help you gauge how long it will take you to get to work, and whether there are any potential traffic or transportation issues that you need to be aware of.  It's also a good idea to think about the proximity of the apartment to other important places, such as grocery stores, pharmacies, and medical facilities.
The importance of a thorough apartment inspection cannot be overstated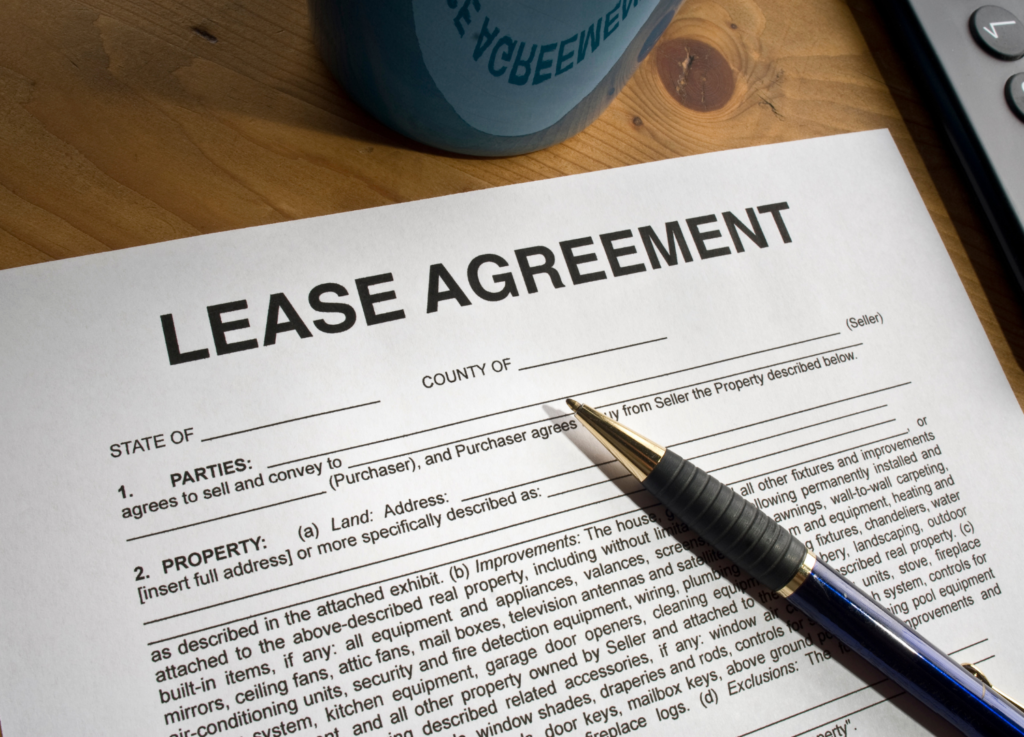 Taking the time to inspect your new apartment thoroughly can save you a lot of hassle and money down the line. It's always better to catch any issues before you move in and have them fixed by the landlord or property manager. Plus, it shows that you're a responsible tenant who cares about the condition of your home.
So, make sure you use your checklist and don't be afraid to ask questions or voice any concerns before signing the lease.
At Dozek, we understand the importance of finding a home that fits all your needs. That's why we offer a selection of premium luxury properties and ensure a seamless home-buying or renting process. Our properties boast top-notch amenities, spacious rooms, and exceptional customer service, making them the ideal choice for your dream home, whether for rent, lease, short let, or outright purchase.
Don't hesitate to contact us today to schedule a viewing and experience the Dozek difference firsthand.